Simple. Scalable. Flexible. Resilient.
Turn any x86 server into a private, Amazon-style cloud.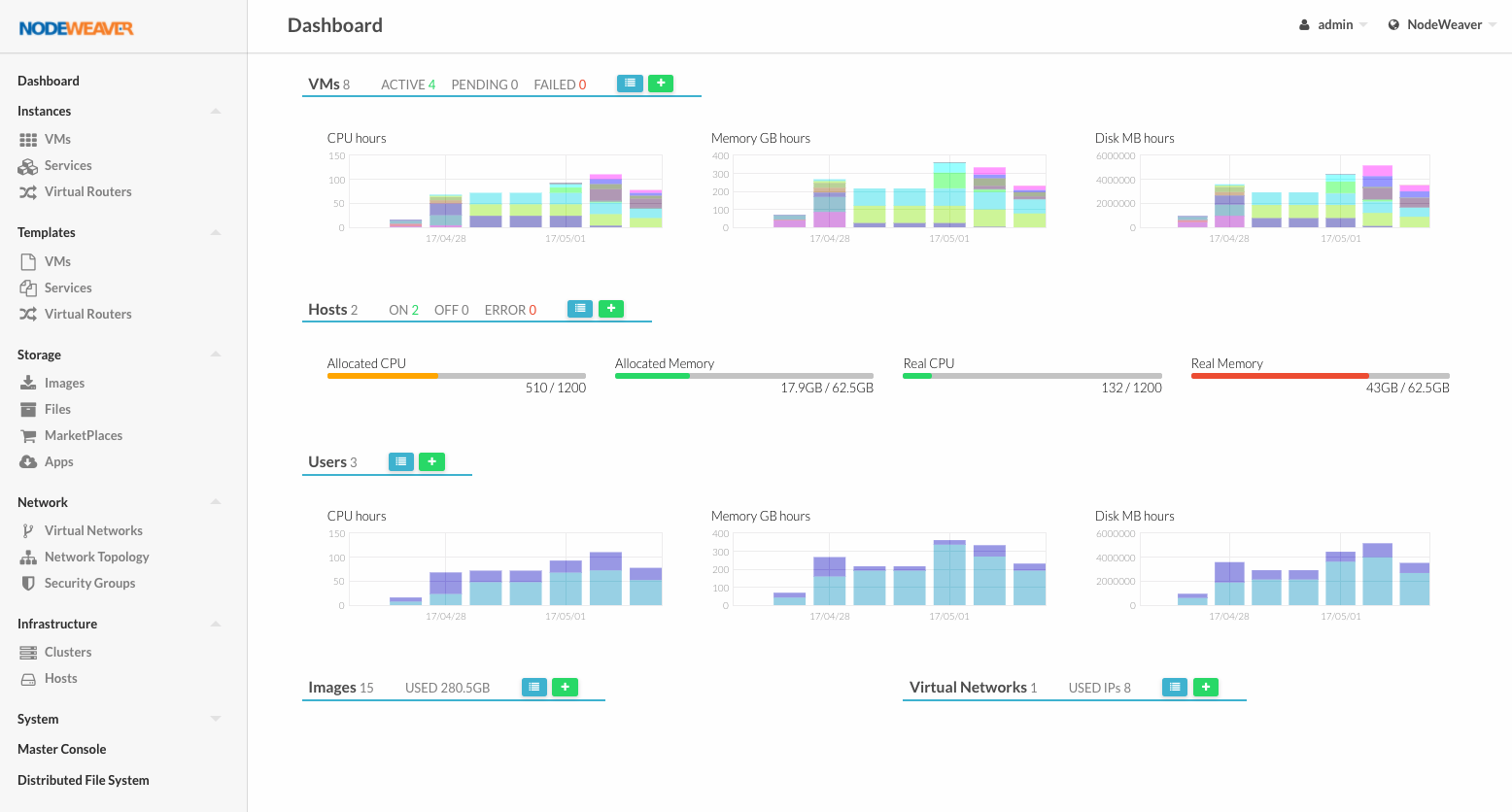 NodeWeaver is a software-based Hyperconverged Infrastructure (HCI) solution, which can be easily deployed on commodity x86 hardware, giving users the key features of public clouds like Amazon AWS and Google, on your own hardware. We bring together the benefits of cloud-based and on-premises infrastructure to provide the best of both worlds, without compromise.
All of the components you need to deploy a scalable, resilient, IT infrastructure, all integrated onto a single architecture that is simple to manage and which delivers the fastest time-to-value in the industry.
NodeWeaver incorporates the proven and widely deployed KVM hypervisor, which supports all modern operating systems and enables you to avoid the "VMware tax". Deliver high performance VMs and simple migration from physical or virtual environments.
Forget about the complexity associated with managing traditional SANs and storage arrays. NodeWeaver's "Sea of Storage", eliminates the need for separate silos, LUNs or other allocation abstractions. Everything sits in a single space, and allocation and de-allocation is transparent. Scaling is achieved by simply adding nodes.
NodeWeaver incorporates SDN functionality and advanced network virtualization capabilities to provide flexibility and streamlined management of any kind of network from a single endpoint.
NodeWeaver was created with autonomic management as a core functionality and designed to automatically handle failures, load distribution, and replicas so you are able to focus on higher-value tasks.